Welcome to Memory Lane, our special community for the very best saga writing from authors you know and love and new ones we simply can't wait for you to meet!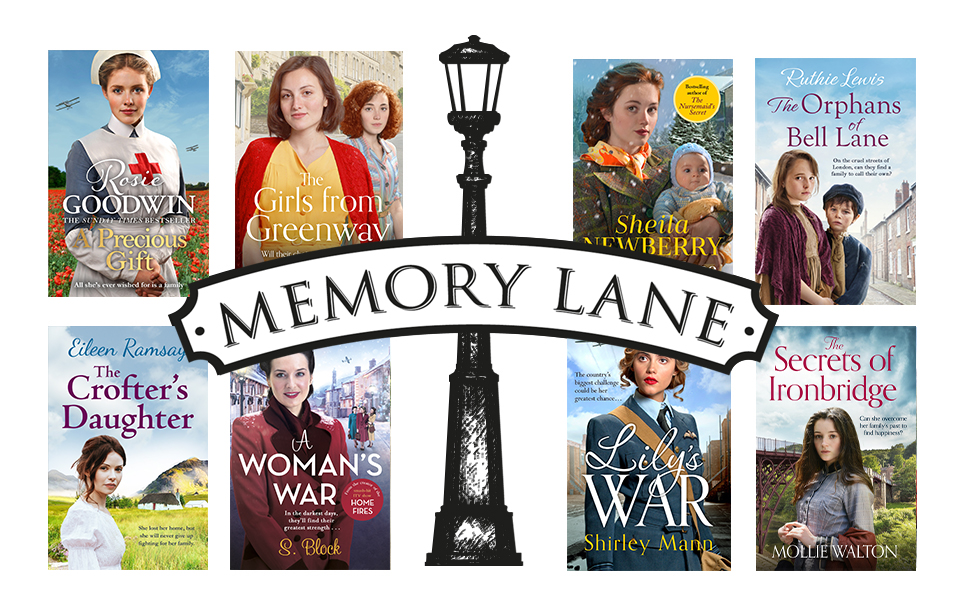 Make sure you sign up to the Memory Lane Club, where you can get the latest updates from your favourite authors, latest news on the books you love, giveaways, and find something new to read.
Everyone who signs up will receive a FREE downloadable extract from Rosie Goodwin's upcoming novel,
Time To Say Goodbye. 
Just fill in the form on the right hand side.
We are also giving one lucky winner the chance to win a luxurious bath and body set and an audio CD of never-before-heard Rosie Goodwin short stories.
This is a stunning collection of short stories Rosie has written especially and is being turned into an audio CD that won't be available in stores.
All you have to do to enter the giveaway is follow these easy steps below:
1. Pre-order your copy of Time To Say Goodbye,
which you can do by clicking here: https://amzn.to/2SyuyeB
2. Once you've pre-ordered your copy, an email notification will come through to you.
Please forward this on to us, or send us a screenshot of it to the following email address: marketing@zaffrebooks.co.uk
And that's it! The giveaway closes on Tuesday 3rd March, after which we will select one lucky winner and be in touch with them to send out the prizes.
T&Cs apply, read them here: https://bit.ly/2u4UJ3g